Back
Farewell to Canadian Olympic Silver Medalist Showjumper Ole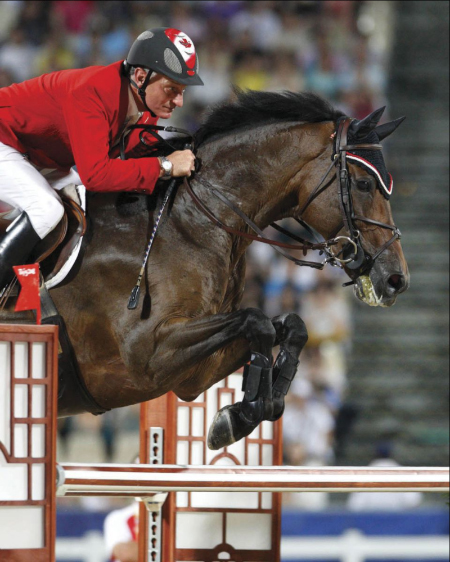 Equestrian Canada extends sincere condolences to the entire team behind Ole, an iconic Olympic horse for the Canadian Show Jumping Team who passed away at the age of 22 on Nov. 23, 2018 following a long and happy retirement. Photo © Cealy Tetley - www.tetleyphoto.com

Canadian Show Jumping Team horse, Ole, passed away at the age of 22 on Nov. 23, 2018 following a long and happy retirement.
Born in 1996, the Dutch Warmblood gelding (Burggraaf x Dukaat) was an iconic horse for the Canadian Equestrian Team. With Canadian Olympian Mac Cone of King City, ON in the irons, Ole's storied career at the FEI level began in 2008 when he won the very first Grand Prix he'd ever entered at the renowned Winter Equestrian Festival in Wellington, FL.
That same year, Ole entered the history books, when he and Cone travelled to the Beijing Olympics and helped the Canadian Show Jumping Team bring home the silver medal, which marked Canada's first show jumping team medal since 1968.
Ole's momentum continued the next year, when he and Cone earned the 2009 Canadian Show Jumping Championships at the Royal Horse Show in Toronto, ON. The duo enjoyed the title after winning both rounds of the Championship to lead from start to finish.
In addition, Ole and Cone represented the maple leaf on multiple occasions in the FEI Nations Cup series, and helped Canada win the 2010 CSIO 4* Nations Cup in Wellington, FL.
Equestrian Canada (EC) extends sincere condolences to Cone, owners, Sara Houstoun and Larry Evoy, groom, Dominique Maida, and the entire team behind Ole.