Back
Canadian Show Jumping Team Named for CSIO 5* La Baule, France
The next stop on the 2019 Longines FEI Nations Cup™ series for the Canadian Show Jumping Team will be at the CSIO 5* La Baule, taking place May 16-19, 2019, in France.
Canada will be represented in the €250,000 Longines FEI Nations Cup of France on May 17 by the following athletes:
Kara Chad, Millarville, Alberta
Carona - Torrey Pines Stable
Viva - Torrey Pines Table
Tiffany Foster, North Vancouver, British Columbia
Caipiranja - Artisan Farms LLC
Figor - Artisan Farms LLC
Victor - Artisan Farms LLC & Torrey Pines Stable
Eric Lamaze, Wellington, Florida
Bonnie M Z - Gut Einhaus LLC & Torrey Pines Stable
Coco Bong - Artisan Farms LLC & Torrey Pines Stable
Tim Wilks,Henley-on-Thames, Great Britain
Knock Out Van't Paradijs - IN Showjumpers
Loeki van het Lindehof - IN Showjumpers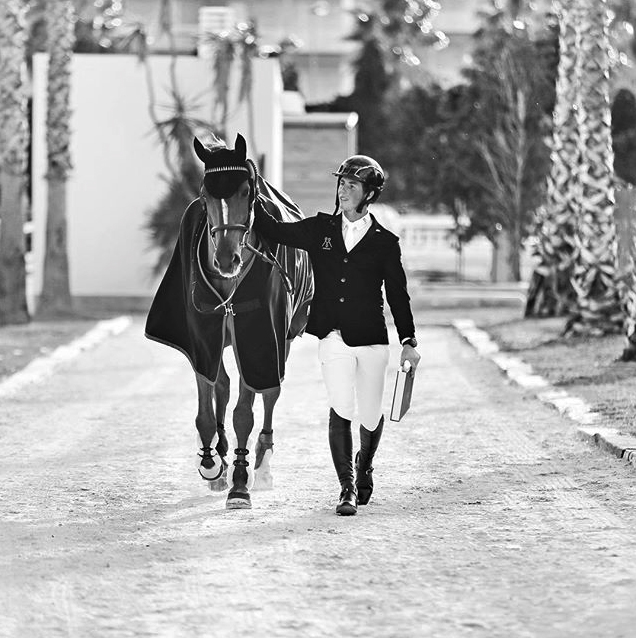 Tim Wilks
photo from https://www.instagram.com/tim_wilks/
The CSIO 5* La Baule represents the Canadian Show Jumping Team debut for Wilks. While the 24-year-old is familiar with nations cup competition, having previously competed for Great Britain, it will be his first time riding for the maple leave after switching his registered nationality to Canadian in September 2018.
The fifth athlete competing for Canada will be Elizabeth Bates, a resident of Waterloo, BEL, with Breakaway Equestrian BVBA's horses, Chronos 31 and Extra Special.
"I'm very excited about our team's prospects in La Baule," said Chef d'Équipe, Mark Laskin. "It will be the first time this year that some of our big guns will ride together, and I know we'll need everyone to be firing on all cylinders. La Baule is a European Division 1 Nations Cup Final qualifier and, consequently, the degree of difficulty will be at the highest level. In addition, Tim and Liz will be joining our group for the first time and I'm looking forward to observing them in person. I trust that they will be assets to our team going forward into the future."
The Canadian athletes will be led on the ground in La Baule by Laskin and Equestrian Canada Manager of Jumping, Karen Hendry-Ouellette.
Nations Cup classes are the only type of jumping competitions where riders compete in teams of four and face off against other countries. To determine overall team scores, the top three scores from each team are counted toward the final result of the two-round competition.
For more information on CSIO 5* La Baule, visit www.labaule-cheval.com . For further details on the FEI Nations Cup Jumping series, click here .